Tower Bridge is a suspension bridge of London. It has been an iconic symbol of this city as it passes over River Thames. It is a bascule bridge, which means it is moveable and gives way to boat traffic when required thanks to the upward swing of the bridge. Its maintenance and ownership is under a trust called Bridge House Estates. With the help of two horizontal walkways, the two bridge towers are attached on the upper side. At the bottom of both towers lay machinery that operates it.
History
In 1977 on the eve of silver jubilee of Queen Elizabeth II, the bridge was painted with blue, red and white colors.
Architects submitted more than 50 designs for the design of this bridge.
The design given by Sir Horace Jones was approved in 1885. He was an architect but the idea of a bascule bridge was put forward by his engineer Sir John Wolfe Barry.
Construction
The construction of this bridge began in 1887 and it was completed in eight years. It took 432 workers and five major contractors to complete it.
About 70,000 tons of concrete was used in two huge piers that gave massive support to the bridge.
The two towers and horizontal walkways were made up of 11,000 tons of steel.
The bridge was completed at a cost of £1,184,000 (£122 million – 2015).
The Prince of Wales along with his princess officially launched this bridge on 30 June, 1894.
The Horselydown Lane at the southern bank of the river is attached with its northern bank, Iron Gate. Today, Iron Gate is called Tower Bridge Approach and Horselydown Lane is known as Tower Bridge Road.
In 1974, the operating machinery of this bridge was modernized and modern electro-hydraulic drive system was put in place.
In order to move the bascules from a distant location, computer system was put in place in the year 2000. However in 2005, this system did not work very well and new sensors were installed instead.
The facelift of this bridge was started in April 2008 in order to strengthen it. It was completed in about four years at a cost of £4 million. It is estimated that due to this facelift, the bridge can now sustain for up to another 25 years. The bridge now illuminates at night in case exhibitions are held thanks to the installation of wonderful lighting system.
Interesting Facts about Tower Bridge
The tower bridge has a length of 240 metres (800 feet).
The height of each tower is 65 metres (213 feet).
The length of central span is 61 metres (200 feet) and it is divided into two leaves (bascules) of equal length. Each of these two bascules can swing upward at an angle of 86 degrees so that boat sails easily under the bridge.
Each bascule weighs 1,000 tons and both of them are perfectly counterbalanced.
It takes about five minutes to raise bascules.
The side-spans on either side of the two towers are suspension bridges. The length of each side-span is 82 metres (270 feet).
The two horizontal walkways on top of the bridge are 44 metres (143 feet) high above the river.
Each day about 40,000 people go through this bridge.
There is a speed limit of 20 miles per hour (32 km/h) on this bridge.
The maximum weight allowed for the vehicles to cross over this bridge is 18 tons.
Every year the leaves are moved up for 1,000 times.
If you are looking for some travel souvenirs, custom pin badges are a good choice. You can have the landmarks such as London Tower Bridge printed on the pin badges. Pin badges featuring iconic landmarks and places would be a great way to show off your love for a certain city or country,or to commemorate a special trip. They also make perfect mementos that can be worn or displayed in any collection.You can also send them away as gifts to your friends, family, or coworkers to remember all the wonderful places you have been!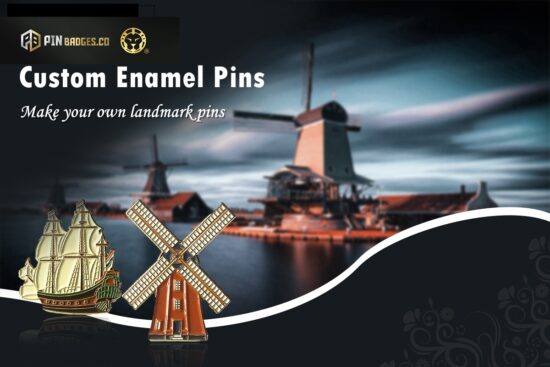 More Facts
The leaves of this bridge were raised under certain rules to allow the flow of river traffic. There were two red and two green lights installed on both piers. During night, red lights signaled the closure of the bridge while green light showed that bridge was open. In case when weather was foggy, a sound of 'gong' was produced. Likewise, the vessels beneath this bridge also had to give specific signals and sounds.
The two horizontal walkways became notorious for pickpockets and thus in 1910 these were closed for the public. There were stairs to climb up these walkways which were occasionally used by the pedestrians.
Before this bridge, in order to cross the river from Tower Hill to Tooley Street, Tower Subway was the only route that would take minimum time. It is located 400 metres on the western side.
Tower Subway was one of the oldest tube railways of the world. It was launched in 1870 but shut down only after three months. However, this tunnel was opened again for the pedestrians.
In 1898, Tower Subway had to be shut down because pedestrians started going through the Tower Bridge (after its opening) which left this underground tunnel with no income at all.