Bill Gates is an American entrepreneur, investor and computer programmer. Established in 1975, he is a pioneer of Microsoft Company. Microsoft became the largest software company in the world which is used in PC. Paul Allen was also one of the founders of this software. Bill served as the chairman and CEO of this company. He established the foundation in 2000, by the name of Bill and Melinda Gates Foundation. It is by far the largest private foundation in the world. Gates married to Melinda on 1 January, 1994. They have two daughters and a son. He resigned from the chairmanship of Microsoft on 4 February, 2014. His favorite sports are golf, bridge and tennis. Let's find out more in Bill Gates facts for kids!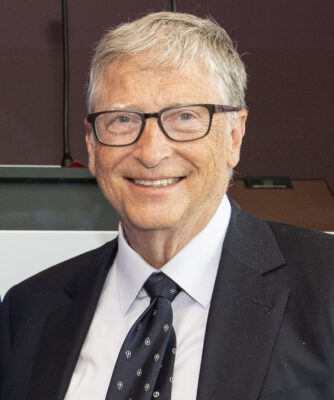 Bill Gates Wealth
The shares held by Gates in Microsoft Company are the highest in the world by any person until 2014.
During the period 1995 to 2007, he was the richest man on earth.
During five years (2009 – 2014), the wealth of Gates surged to more than double. In 2009, he had $40 billion which increased to $82 billion in this period.
In just one year from 2013 to 2014, there was an increase of $15 billion in Gates' wealth.
Today, Gates holds assets worth $77.3 billion and maintains the position of being the richest man on this planet.
In 1999, Gates had a wealth of slightly more than $101 billion. Thus, he was popularly known as 'centibillionaire'.
Gates and his wife have decided to give away almost 99 percent of their wealth as donations. Thus, they have a plan of leaving an inheritance of about $10 million for each of their three kids ($30 million in total).
In 1987, he had a wealth of $1.25 billion which made him the youngest self-made billionaire in the world.
I wish I was not the richest man in the world because I dislike the attention it brings – Gates 
Interesting Facts about Bill Gates House
Bill Gates and his family live in a big mansion in Melinda, Washington. Its area is 66,000 square-feet. With a cost of $63.2 million, the Gates' home was built in seven years. Nicknamed Xanadu 2.0, this mansion overlooks the magnificent Lake Washington. It has a swimming pool of 18 metres (60 feet). Today, it has a value of almost $154 million.
Facts about Bill Gates childhood | What was Bill Gates childhood like
He was born on 28 October, 1955 in Seattle, Washington D.C. He was the son of a lawyer.
The ancestors of Gates were German, English, Scots-Irish and Irish.
His maternal grandfather was the President of National Bank named JW Maxwell.
He was called in his family by the name of William Gates III or 'Trey'. His parents wanted him to become a lawyer.
He took admission in Lakeside School at the age of 13.
Instead of studying math classes, Gates was fond of programming in GE system of BASIC programming language.
Gates wrote his first computer program on General Electric (GE) computer. His first program was called tic-tac-toe.
There was just something neat about the machine – Gates
Gates and Allen established a business partnership by the name of Traf-O-Data for making traffic counters. Gates was only 17 at the time. It was a very important step toward making Microsoft software.
He was enrolled at Harvard College in the fall of 1973.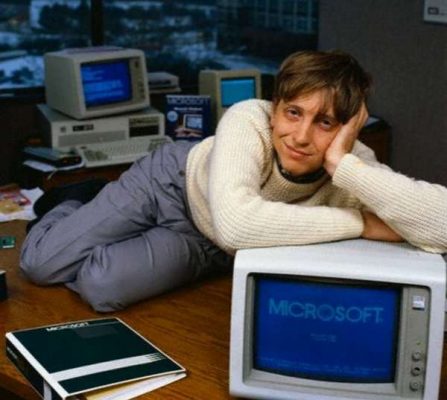 Bill Gates Adulthood | Bill Gates Talent
Micro Instrumentation and Telemetry Systems (MITS) was the company who created microcomputers. MITS launched Altair 8800 on an 8-bit microprocessor called Intel 8080 in 1975. Seeing this, Gates decided to create his software company. In November, MITS hired both Gates and Allen.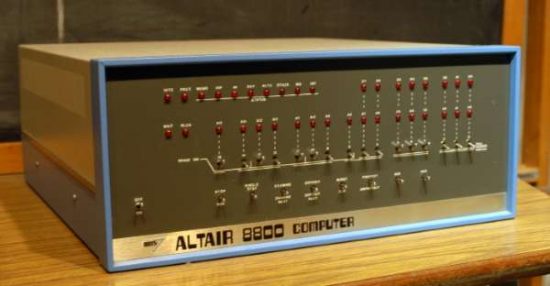 The name that Gates and Allen gave to their partnership venture was 'Micro-Soft'. They established their first office in Albuquerque.
On 26 November, 1976 the company's name was changed into 'Microsoft' and registered with it.
In 1976, Microsoft started working independently from MITS. On 1 January 1979, the office of the company was transferred to Bellevue in Washington.
When MITS finally launched microcomputer named Altair 8800, Gates told them that he, along with his peers, was working on a BASIC interpreter. However, Gates did not have a microcomputer at the time and so there was no question of writing a code for Altair. They only wanted to see whether MITS was interested in their project or not.
In July 1980, when IBM was about to launch their personal computer by the name of IBM PC, they asked Microsoft company to write BASIC interpreter.
Microsoft struck a deal with Seattle Computer Products (SCP) for using their operating system called 86-DOS. Later on, Microsoft acquired full rights of ownership of 86-DOS. Microsoft sold it to IBM by the name of PC DOS for a payment of $50,000.
On 20 November, 1985, the company launched first version of Microsoft Windows.
Though he was a software developer, but his expertise lay in managing subordinates and devising strategies (as executive head) of the products Microsoft offers. Gates used to do regular meetings with his program managers. While his managers tended to give him presentation, Gates often cut them short by the following remarks:
That's the stupidest thing I've ever heard! 
In 2006, Gates had made up his mind to become philanthropist. Ray Ozzie of Microsoft was thus assigned the responsibility of managing daily affairs of the company while Craig Mundie was in charge of making strategies for the company's products.
Cool Bill Gates Facts for Kids
After completing graduation from school in 1973, Gates won the National Merit Scholarship program. Out of total 1600 marks in SAT, he got 1590 marks.
Gates did not complete his studies at Harvard College and decided to quit. After seeking advice from his parents, he went on to create a company.
In his classroom at Harvard, Harry Lewis was a teacher of combinatorics class. He gave a series of unsolved problems to the students. In a solution which Gates presented, he created an algorithm for pancake sorting. The solution of Gates became the fastest version and retained this record for about 30 years.
In 1985, Gates was among one of the '50 Most Eligible Bachelors' under Good Housekeeping Seal.
At the age of 32 years, Gates was among '400 Richest People in America' of Forbes magazine.
In 1997, Gates had purchased a private jet for himself. But until then, he often went on to his business tours on economy class.
In March 2010, Gates was ranked second richest man in the world after Carlos Slim of Mexico.
In 2013, Gates became number one billionaire in the world who had highest earnings (Bloomberg Billionaires Index).