Queen Victoria has been the longest ruling queen of England. She earned many titles and nicknames during her lifetime. She was very young when she was crowned as a Queen. During her reign, many people tried to kill her but luckily she survived. She made new relations with France and Spain. Now let's have a look at Queen Victoria facts for kids and explore the life of this wonderful queen in more detail.
Queen Victoria Facts For Kids
Introduction
Full Name: Alexandrina Victoria
Date of Birth: May 24, 1819
Period in Office: June 20, 1837 to January 22, 1901
Date of Death: January 22, 1901
Age: 81
Name of Successor: Edward VII
Basic Queen Victoria Facts For Kids
Early Life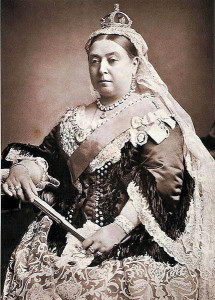 She was born in the London's Kensington Palace.
Victoria was brought up by her mother named Marie Luise Victoire. She was a Duchess of Kent and Strathearn as well as Princess of Leiningen and Saxe-Coburg-Saalfeld.
She was only 18 at the time of becoming a queen. As a matter of fact, Edward had three brothers but they all passed away leaving the throne with no heir.
In 1820 her father Edward and grandfather George passed away.
While she was a child, her mother did not allow her to meet other people (even relatives) and so she used to play with her dolls or studying privately from teachers.
She used to study various European languages like German, French, Latin and Italian.
Family and Marriage
Queen Victoria married to Albert in 1840.

The name of her husband was Francis Albert Charles Emmanuel. By kinship, he was her first cousin.

Victoria and Francis had 9 kids.

Victoria gave birth to a daughter on November 21, 1840. She was also given the name 'Victoria'.

Her mother was a German princess before marrying to her father Edward.

Edward Augustus (Prince Edward) was father of Queen Victoria. Edward was one of the four sons of King George III and he was Duke of Kent and Strathearn too.

Her mother Marie died in March 1861.

Her husband Albert died on December 14, 1861 due to typhoid fever.

Albert died in 1861 and Victoria lost hope for the time being.
Reign
She was crowned as queen on June 20, 1837.
She ruled United Kingdom for about 63 years and 7 months.
The rule of more than 63 years by Queen Victoria is by far the biggest time period by any ruler in the British history.
Victoria is the only female ruler of the world who ruled for more than 63 years.
The time period during which Victoria ruled over United Kingdom (63 years and 7 months) is known as Victorian Era.
Victoria was the last ruler from the House of Hanover.
From 1845 to 1849, almost 1 million died in Ireland and the same number of people left their country due to Great Famine.
Henry VIII was a Tudor king who met with Francis I (the king of France) in 1520. After this, no such meeting took place for more than 300 years. Finally, Victoria became the first ruler of England to visit French king Louis Philippe in 1843.
In response to Victoria's visit to France, Louis Philippe (king of France) came to England in 1844 and thus he became the first French ruler to meet any emperor of England in his home.
When Victoria took office as queen, William Lamb was the Prime Minister of United Kingdom. He is often referred to as Lord Melbourne. Victoria used to take advices from him quite often.
Victoria gave £2,000 to the Irish people from her own personal income. This was the highest amount donated by any single person.
Want to read more? Just have a look at:
Titles and Nicknames
The pet name of Queen Victoria was 'The Grandmother of Europe'.
Queen Victoria earned the title in Ireland as 'The Famine Queen'.
Victoria used to spend so much time with Brown (her servant) that people even gave her another pet name titled 'Mrs. Brown'.
At Delhi Durbar in India, Victoria was given the title 'Empress of India' on January 1, 1877.
As a result of her husband's death, people gave her another pet name titled 'Widow of Windsor'. This is because she was always dressed in black after Albert's death.
More Queen Victoria Facts For Kids
Queen Victoria was the ruler of Britain. At the time, Britain was called as United Kingdom of Great Britain and Ireland.
 She was the first British ruler to visit Spain in 1889.
Queen Victoria died on the day of Tuesday.
The name of her favorite dog was Pom.
When she was grown up, Victoria used to write nearly 2,500 words per day.
She had a journal that contained 122 volumes.
Victoria had 42 grandchildren in total.
Queen Victoria was 5 feet tall.
Leopold was uncle of Victoria. According to her own words, he was the best mentor.
When Victoria became queen, the very first documents on that day were published by the name of Alexandrina Victoria. However, Victoria removed the word 'Alexandrina'.
In 1840, Edward Oxford tried to kill Queen Victoria while she was going to see her mother with her husband, Albert. He was arrested but then released because of mental illness.
When Queen Victoria was traveling on a carriage along London's The Mall on May 29, 1842, John Francis attacked her with his pistol. At first, he ran off. In view of capturing John Francis, Victoria again passed the same road the next day. But this time much faster than the previous day. John again came to attack her and was arrested.
She was so much depressed by Albert's death that she decided to spend most of her time alone in royal houses (having no interaction with the public).
The closest and most favorite servant of Victoria was John Brown. He was from Scotland.
The 50th anniversary in 1887 of Queen Victoria was called Golden Jubilee of Queen Victoria. In this anniversary, 50 monarchs and rulers were requested to participate.
In 1887, Victoria took two Indian Muslims into service. One of these was Abdul Karim. He was given the title 'Munshi' and he used to teach her Hindustani language.
After the death of her husband, Victoria put on black dress and wore it until her death.
Did you really enjoy reading these Queen Victoria facts for kids? Is it what you're looking for? Please comment and help us improve this article. Thanks for reading it!