The Harry Potter books have a huge number of fans and the Harry Potter saga itself has created a whole new era. Students began to write essays on topics about Harry Potter, now you can even get help writing Harry Potter topics. Matured readers of Joan Rowling's Harry Potter books generate demand for entire literature genres. Thus, the 'Harry Potter effect' was created, which we will tell you about in this article.
Statistics
Not so long ago, British children's doctors came across a remarkable phenomenon called the "Harry Potter effect" … no, no, this is not some kind of new mental disorder that affects modern young English people at the epidemic level! What's more, it is not psychiatrists who are discussing the "Harry Potter effect", but… traumatologists. It turned out that every time another book was published about the adventures of a young wizard, their work was sharply reduced. Why did this happen? Yes, for the same reason that hooliganism sharply decreased on the streets of the cities when the next series of the Beverly Hills film was shown on television: all American citizens, even hooligans, and drunkards were sitting at home, watching the adventures of the heroes with trepidation. So the English children – instead of taking all sorts of risky "sorties", ending with fractures and dislocations – sat home with books enjoying the adventures of a young wizard. Teachers likewise discussed the "Harry Potter effect": modern children who have long wanted to know nothing but computer games have started reading again! And it is amazing!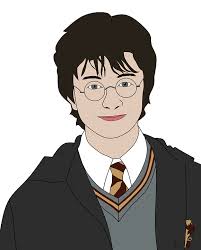 Popularity Among Adults
Experts draw attention to the fact that modern active readers of action-oriented literature are the very mature "children" whose love of reading began in the late 90s and early 00s with books about Harry Potter. They maintained a love of reading and became active readers and consumers of book production. It was they who formed the demand, thanks to which the Young Adult literature boom began a few years ago: they bought Divergent and The Hunger Games, read out novels by Scott Westerfeld and Lauren Oliver. And now this most active readership from teenage fiction has switched to action-oriented literature and has also begun to actively develop the non-fixation segment.
Along these lines, one of the hits of a year ago in the UK and beyoond was the coloring book "Harry Potter. Magic coloring". In the first two months since its release in England, 263 thousand copies were sold. The first print run also scattered and bought in record time.
The Harry Potter coloring book sells very well, despite the high price for consumers because people live stories about Harry Potter. As for the audience of adult coloring books, we did not conduct detailed studies, but according to our estimates, the core of the audience is women from 25 to 35 years old.
Harry Potter Direct Influence
Experts note that women of the Harry Potter generation also love the True Story format – bright, emotionally strong positive stories about personalities and events. For example, "Life Without Borders" by Nick Vuychich, a world-famous writer and motivational speaker who was born without arms and legs. Or "Three Cups of Tea" by Greg Mortenson, a simple man who built dozens of schools in the poor villages of Pakistan and Afghanistan and proved that one person can change the whole world. The popularity of True Story and reporting is also a worldwide trend. In Poland, you can see whole racks with such books. Young women and men also like them because they are conventional adult tales – incredible stories that happened in reality with our contemporaries.
They give faith that, in spite of any difficulties, suffering, and hardships, you can reach unprecedented heights, become happy yourself, and change the people around you for a better life. After all, the mature Potter fans are still waiting for a miracle and magic.
Some More Statistics
As for the other positive aspects of the Potter effect, 84% of teachers said that Harry Potter has a positive effect on children's desire to read. 83% of children believe that the noble hero Harry Potter is a good example to follow. When young people imitate such a noble hero like Harry Potter, they, first of all, glorify all those good values of family and friends that are inherent in the character.
Summing up
The Harry Potter effect became a whole movement that changed not only literary movements, but also the world. It was after the advent of 7 books about Harry Potter that a new movement formed in the literature on wizards and it grew from children's stories to stories for all ages. This story has become a landmark for many and continues to be through time and generations. And we are pretty sure that everyone can recognize themselves as Harry Potter and his brave friends. So, we hope you were interested in reading about the "Harry Potter effect".