The Mount Kilimanjaro is not only the largest mountain in Africa it is also the world's tallest freestanding mountain reaching 19,340 feet above the sea level. The meaning of Kilimanjaro means the 'Mountain of Greatness'. It is the most familiar snow-capped mountain throughout the Africa. Currently, it is a stratovolcano and the mount lies in northern Tanzania.
Facts
The Mount Kilimanjaro is the highest peak of Africa being covered in snow all year round.
There are three volcanic summits of Kilimanjaro and these are Mawenzi, Kibo, and Shira.
The mountain has a large crater in its rim. The length of the crater is about one mile while the depth averages 1,000 feet (305 m).
It has inspired climbers for centuries. The mount is a real challenge not only for new adventurers but also for the expert climbers. Having said so, very few people have managed to ascend to the very top.
The indigenous people are thought to be first one to climb and so were the European adventurers who began climbing 300 years ago.
According to a rough estimate, every year about 30,000 aspiring climbers attempt to conquer it however only 50 – 60% could manage to do so.
Johannes Rebmann was the first European to have climbed the Kilimanjaro. He was a German-Swedish missionary.
Prominent among the local tribes are Wachagga and Chagga. These tribes live in the surroundings of Kilimanjaro. It is extremely hard for mountaineers to get to the summit Kibo without the local guide because these guides are pretty much familiar to all the terrains of the mountain.
According to the local people, Yohani Kinyala Lauwo is the first person to ascend the Mount Kilimanjaro. Locals tell the stories of Kinyala that the boy was so eager even in his childhood that he could spend his time exploring the mountain forest or sliding through the slopes. However authentic this may be the first person to ascend the Kilimanjaro Mountain is Hans Meyer. Hans ascent the mountain in October 1889.
The width of Kibo is about 15 miles (24 km).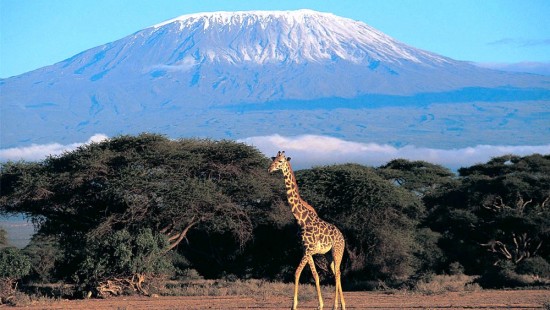 Karl Egloff holds the current record of the fastest ascent and descent from the Mount Kilimanjaro. He took 6 hours and 43 minutes to complete the mission. He held the record since 13 August 2014.
The fastest climber in females is Anne-Marie Flammersfeld. She finished off in 8 hours and 32 minutes. The record occurred in July 2015.
Keats Boyd is the youngest climber to ascend the mountain. He was only 7 years of age when he summited in 2008.