When you've decided to become a fur parent, you certainly wanted only the best for them. Especially when they feel a little under the weather.
While there's a ton of animal centers that can be found near your area, picking the best among them is only necessary. It may be a daunting task to take on, but this could be the most rewarding thing that you could do for your baby.
If you've already found the best vet in your area, congratulations! But if not, you might have a lot of work to do. Don't worry, this may come to you as a grueling task, but it will be all worth it.
If you're already planning to choose the right vet clinic, below are some steps that you can take to make your task much easier.
1. Make a list of all clinics near you
The best way to counter every emergency to plan for it beforehand. Emergencies happen unpredictably and with no warning. That's why having a game plan is your best bet.
Here's what you should do. Write a list of all the clinics or animal centers that are near you and the services that are on their roster. You would want a clinic near you so you can easily get there if an emergency happens.
After making that list, schedule an ocular to those clinics. Then ask everything you want to know about the clinic. You're a potential client, so they'll most likely welcome you.
These mini interviews will ultimately help you to paint a clearer picture of the clinic and their environment.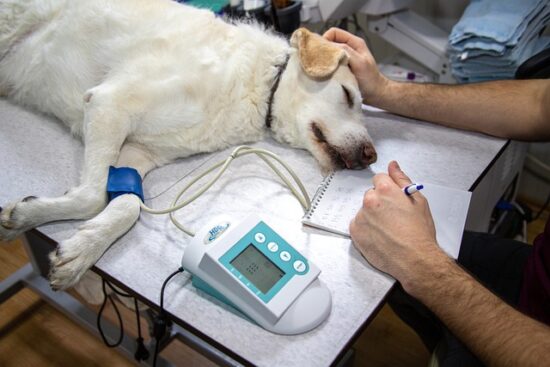 2. Observe the clinic's environment
Make the most of your ocular and observe how the clinic is managed. See if the clinic is well-maintained. Is the equipment always sanitized? Does the clinic feel warm and welcoming for the animals? Are the cages and litter boxes regularly cleaned?
These are the questions that you want answered during your visit. Clean and relaxing environment can make your pet's experience much better for them.
In addition to that, you might also need to observe how the pets are being treated. As furr parents ourselves, we know how much rough pet handling can anger us. That's why it's unacceptable when we see supposed animal care professionals do that.
So you have to make sure that the clinic you're looking for employs vets and assistants that are gentle with animals.
Rough pet handling can be a great stressor to animals so if you see this in one of your prospect clinics, don't hesitate. Leave because it's not worth it.
3. Ask for a nursing specialist
A nursing specialist is what you need if you have pets who are still infant. These animal experts can handle them very well.
Kittens and puppies, because of their young age, are still not used to alternative feeding methods. It becomes a problem when they are admitted to animal centers. Because they're away from their real mothers, but they have to be fed.
This is where nursing specialists come in. They are the pros when it comes to nursing animals who are still under six months old. With a nursing specialist on board, you don't have to worry whether your baby pet is well-fed or not.
These are only some of the steps that you have to make when choosing the right vet clinic for your pet. It may sound like a pain in the ass, but these are necessary steps to prepare yourself and your pet for emergencies.
Trust us, you'll thank us later.