Previously known as Khmer Empire, Cambodia is situated on the south of Mainland Southeast Asia. The official name of Cambodia is 'Kingdom of Cambodia' and traces its origins to the Khmer word 'Kampuchea'. Kampuchea, in turn, came from a word in Sanskrit 'Kambujadeśa'. During French colonization, it became Cambodge which was converted to Cambodia in the western world in English. The Cambodians call their country by the name of Prateh Kampuchea which means 'Country of Kampuchea'. Now let's explore more about Cambodia!
Official Name: Kingdom of Cambodia
Date of Independence: 9 November, 1953
Capital City: Phnom Penh
Official Language: Khmer
Official Religion: Theravada Buddhism
Staple Cuisine: Noodles, fruits and soups
Popular Sport: Soccer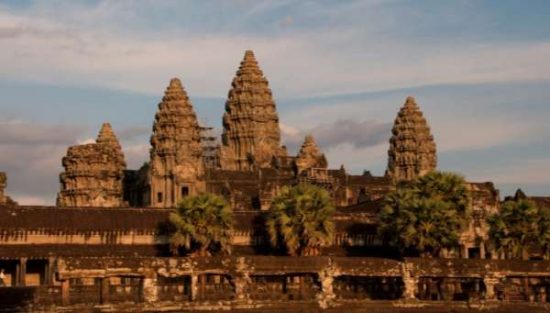 History
Archaeologists believe that hunter-gatherer people may have occupied this place during the period of Holocene. Holocene was an era that started after the end of Pleistocene at 11,700 years before 2000 A.D. and it is still going on today. It is a time period that is calculated geologically.
Historically, Phonm Penh (capital city) was referred to as 'Pearl of Asia'. It was built in 1424 by the French and it is a site of their remarkable architecture in the Indochinese Peninsula.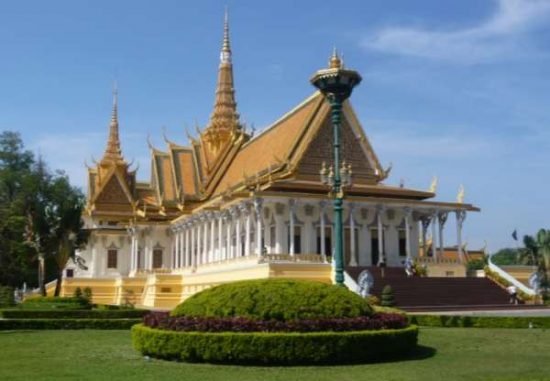 The oldest place in this country is the cave of L'aang Spean. It is located within the country's fourth most populous province Battambang. This cave dates back to c. 10,000–2000 BCE of the Hoabinhian period.
One of the ancient works of this country discovered in 1950s in the Memot District of Cambodia was 'circular earthworks'. Few of the earthworks trace back as far as 2nd millennium BC.
Samrong Sen and Phum Snay are prehistoric sites in Cambodia. While digging Phum Snay, Archaeologists find out 21 graves. Inside these graves, there were weapons made up of iron and also cranial trauma indicating some kinds of battle in earlier times.
An ancient kingdom known as Kingdom of Funan dates back to first to sixth century CE in Southeast Asia. This kingdom was merged with its successor Chenla Kingdom (dating 6th to 9th centuries) to form Cambodia along with southwestern region of Vietnam.
In the 12th century, the Khmer Empire was the biggest empire of Southeast Asia.
Angkor was the centre point of Khmer's strength and it was probably the world's largest city during pre-industrial times.
The world's largest religious temple is situated in this country and it is called Angkor Wat. It was established by a Khmer King Suryavarman and basically, it was built for Hindus but changed to Buddhist religious temple in the 12th century.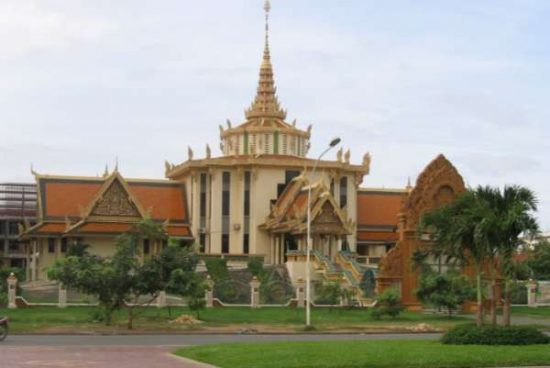 Interesting Facts about Cambodia
About 90 percent of the Cambodians trace their descendants from Khmer people.
The highest mountain of Cambodia is called Phnom Aural. It has an elevation of about 1,813 metres (5,949 feet).
Cambodia is home to 536 species of birds, 212 species of mammals and 240 reptile species.
Southeast Asia's largest lake of freshwater is located in Cambodia, known as Tonlé Sap. It has a maximum length of 160 miles (250 km).
The Prime Minister of Cambodia is Hun Sen. He is the longest serving autocrat of Asia and one of the world's longest leaders too. He became 34th Prime Minister of Cambodia in 1998. He has vowed to rule his country until at the age of 74 years. He was 32 years old when he became Prime Minister.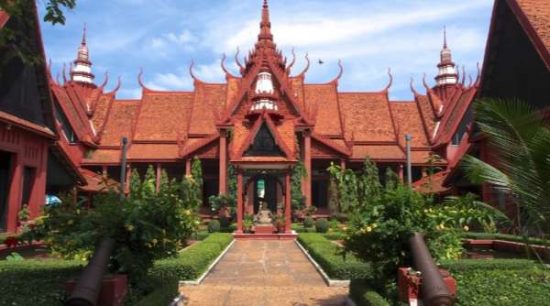 The GDP growth rate of Cambodia during 2001 to 2010 allowed it to rank among the top ten countries of the world with highest growth rates.
The biggest investor of Cambodia is China and it is also the largest source of donations received from abroad.
About 80 percent of the country's exports accounts for textiles.
The second biggest source of revenue for Cambodia after textiles is tourism.
Historically, rice forms the main part of agricultural sector in Cambodia. In 1985, the agriculture contributed about 90 percent to the country's Gross Domestic Product (GDP) and 80 percent of the workforce was employed.
The biggest ethnic minority living in Cambodia is Vietnamese. They are estimated to be around 400,000 to 700,000.
At one point in time, Cambodia used to be one of those countries of the world where most number of landmines were present.