Winston Churchill became twice the Prime Minister of UK. He was a politician as well as an author. His first term of office begins in May 10, 1940 and ends on July 26, 1945. His second term of office begins in October 26, 1951 and ends on April 6, 1955. He was also one of the finest leaders of the 21st century during times of war. Now let's explore more about this extraordinary leader of his time.
Full Name: Winston Leonard Spencer-Churchill
Date of Birth: November 30, 1874
Place of Birth: Woodstock, Oxfordshire
Age: 90
Date of Death: January 24, 1965
Winston Churchill Facts For Kids
He won the Nobel Prize in Literature. As a Prime Minister, he is the only one in the world who is also a Nobel Prize winner.
Born in a noble family, Churchill is considered to be one of the greatest leaders of twentieth century during times of war.
The name of the family of Churchill is Dukes of Marlborough.
The name of his father was Lord Randolph Churchill. He too was a politician.
The name of his mother was Jennie Jerome. She was an American woman and was quite a social personality. Her father was a US millionaire named Leonard Jerome.
The name of his brother was John Strange Spencer-Churchill.
The name of Churchill's nanny was Elizabeth Ann Everest.
He also served in the British Army.
He was President of the Board of Trade as well as Home Secretary. He held these offices before the start of World War I.
He was also Chancellor of the Exchequer after World War I was over.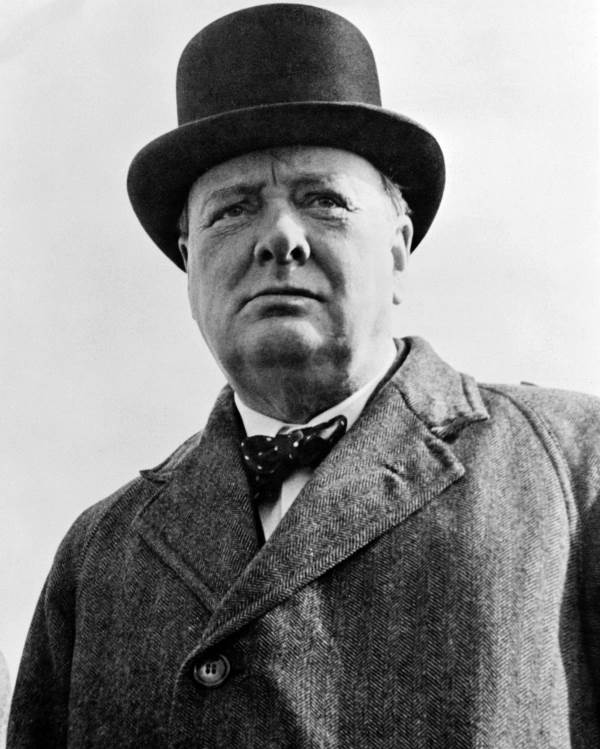 He was the first individual who had been made honorary citizen of USA.
Early Years and Family
When he was just 2 years old, he went to Dublin (Ireland) for 4 years. Churchill's grandfather was signed up as Viceroy in Dublin and his father was made private secretary.
He began his education while he was in Dublin. The name of the first book he read (when he was a kid) was 'Reading Without Tears'.
During his early years, nanny was very close to him. He used to call her 'Old Woom'.
Churchill had always been a very poor student in his schooldays and was often punished as a result.
Churchill was very close to his mother as compare to his father.
Marriage and Kids
The name of his wife was Clementine Hozier.
At Temple of Diana in Blenheim palace, Churchill proposed Clementine on August 10, 1908.
They got married on September 12, 1908 in the church of St Margaret, Westminster.
They had 5 children.
The name of Churchill's first kid was Diana Churchill. She was born on July 11, 1909.
The name of Churchill's second kid was Randolph Churchill. He was born on May 28, 1911.
The name of Churchill's third kid was Sarah Churchill. She was born on October 7, 1914.
The name of Churchill's fourth kid was Marigold Frances Churchill. He was born on November 15, 1918.
The name of Churchill's fifth and last kid was Mary Soames, Baroness Soames. She was born on September 15, 1922.
More Facts
Churchill's brother was born in Ireland.
His father passed away on January 24, 1895. He was just 45 years old at the time.
He did not like mathematics.
While he was second-lieutenant, his salary was £300 per year.
He took retirement from British Army in 1900.