William Shakespeare is by far the greatest dramatist and poet of all time whose genius intellect cannot be measured by any means. The variety of Shakespeare is infinite. All the beauties of nature he knew and could lovingly describe. Under the hedgerows of leafy Warwickshire lanes, through the meadows, on the uplands, he noted every flower that grew. In after years when living in London he could see in imagination
The winking Mary-buds begin
To ope their golden eyes
Shakespeare's personality, which he deliberately effaced behind his work and made subservient to the conditions of the stage, asserted itself irrepressibly in the form of his plays, his style, and his versification. Marked though the characteristics of the period be, the form of his work is unique and incomparable, impaired by faults as brilliant as the colors in the golden pheasant's plumage. Shakespeare is never found twice at the same point.
'Although in one sense Shakespeare's appeal is peculiarly addressed to the hearts and minds of his fellow-countrymen, his genius is yet universal and evokes the homages of the men of all nations…'
                                                                                    (Prince of Wales)
William Shakespeare Facts For Kids
Shakespeare was born in 1564 in a small town Stratford-on-Avon and died in 1616.
He had lived in London for about five or six years thereafter he was forced to leave partly by poverty and partly by his impulse to write something for the stage.
He was deemed to provide all the needs of his father since his father's business was not quite thriving.
Shakespeare was the third child of John Shakespeare. He had two older sisters, Joan and Judith, along with three younger brothers.
Shakespeare was 18 when he got married with Anne Hathaway in Worcester (in Canterbury State). Anne was 26 at the time of marriage.  William's first daughter was born on 1583, and her name was Susanna, and perhaps two years later Anne gave birth to twins, Hamnet and Judith. Hamnet, however, died at the age of 11 the cause of which is unknown.
He also gained a repute of being a good stage actor and playwright.
William wrote 37 dramas most of which were published on 1597.
He wrote 154 poems and his first poem was 'Venus and Adonis'.
Shakespeare's education had been haphazard, as much a matter of miscellaneous, ardent reading because of his attendance at Stratford grammar-school, and he might well seem ignorant to Masters and Bachelors of Arts of the two universities. One could see nothing behind this man of humble origin, except his daily experience of the stage and of course his genius intellect.
He had never read literary works or perhaps any form of literature, only the desire to interest the public, and a flexible talent so much so that he instantly reformed itself into every genre and mock every note on which a poet had ever played.
According to historians, Shakespeare's initial plays were not actually written by him but possibly by any other anonymous writer. These plays cast a significant doubt as to their style, versification, and above all, rearrangements.
Shakespeare wrote thirty-seven dramas. All those dramas were in poetic form which reflects his masterly traits on both poetry and drama.
Christopher Marlowe was the Shakespeare's greatest predecessor.
William died on April 23, 1616 and was buried on April 25, 1616.
"The great poet who foreruns the ages
 Anticipating all that shall be said"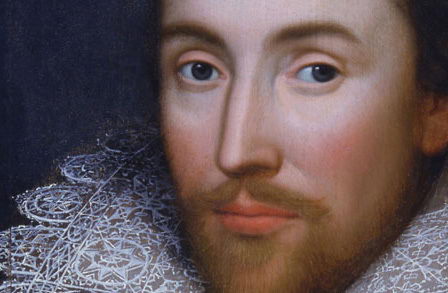 Shakespeare's Comedies | Shakespeare Facts For Kids
All's Well that Ends Well
Love's Labor's Lost
A Midsummer Night's Dream
As You Like It
Merchant of Venice
Shakespeare's Tragedies
Romeo and Juliet
King Lear
Hamlet
Othello
Julius Caesar
Shakespeare's Contemporaries and Immediate Successors
George Chapman
Ban Johnson
John Marston
Thomas Dekker
Thomas Heywood
Thomas Middleton
Cyril Tourneur
John Webster
John Fletcher
Shakespeare's Successors | Shakespeare Facts For Kids
Philipe Massinger
John Ford
James Shirley